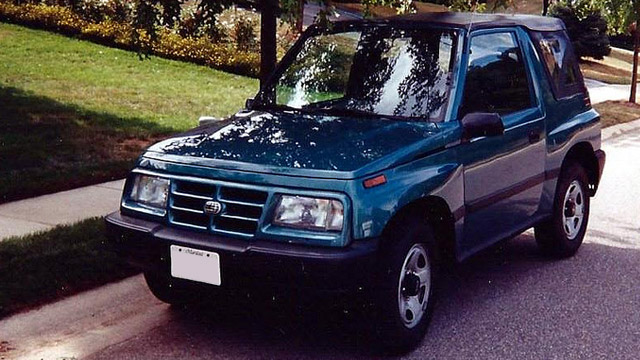 GEO Service at Snider Transmission
Compact size and fuel efficiency are trademark features of GEO brand automobiles. Though no longer produced, these commuter-friendly models remain a standard among American Automobile owners due to their durability and dependability. Even the most reliable vehicles need maintenance from time to time, and that's where Snider Transmission comes in. You depend on your GEO to consistently get you from point A to point B, and we're here to help you keep your GEO in reliable condition.
At Snider Transmission, we understand that your GEO is of great value to you. No matter what the age of your GEO, our professional and experienced technicians not only have the skill to repair and maintain it, but they will treat it with the same quality of care received by newer models.
Whether you drive a Metro, a Prizm, a Spectrum, a Storm, or a Tracker, our mechanics stand ready to service your GEO with either routine maintenance or major repairs. At Snider Transmission, our focus isn't solely the mechanics. Our shop is dedicated to providing you with unrivaled customer service. Set up your service appointment online here!
Don't just take our word for it though. Experience for yourself the best mechanic care. Give your GEO the care it deserves and call us or visit any Snider Transmission's auto repair facility. Our certified technicians are always happy to answer any of your questions, and we work hard to get you and your GEO back on the road as quickly as possible!